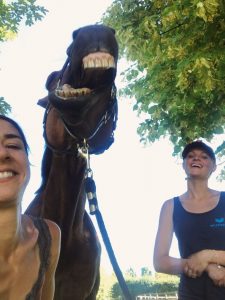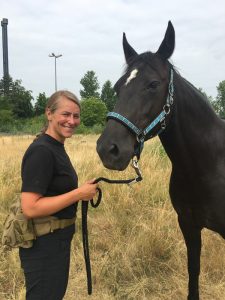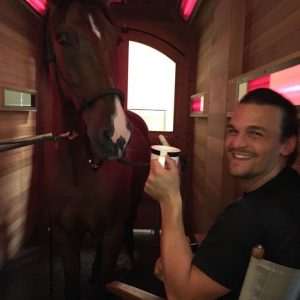 Finally our summer high season has begun and we are all spread over Germany on various movie projects.
Simon and his team started the season two weeks ago on "Immenhof". The remake of the well known movie of the 50s with Heidi Brühl has finally started. A new cast and of course new horses will try to bring back the Immenhof to life again.
Horses staring in this movie: Djafahr, Blitz, Sunny, Aaron, Johnny and more…
Team: Simon Grzesczak, Suzi Séra, Dennis Grzesczak, Christina Breuer, Pauline Nachbauer, Jimmy Kitson, Joachim Fetten and more…
Gerd and his team started the project called "Das Gestüt" on a beautiful location in Bavaria at the Starnberger See last week. The story is about young horse trainer Rike, who is trying to safe the stud from ruin and the stallion Jacomo from his trauma.
Horses staring in this movie: Sunshine Reggae, Willy, Marengo, Faun, Wally, Fuego, Mucki, Dr.Keks and Brilliante.
Team: Gerd Grzesczak, Mayura Wolla, Inke Mommsen, Marc Rose, Sandra Wanner, Julia Steinbrecher, Nikola Mailin Wißen, Miriam Rudolph, Willy Meyer, Anton Zühlke
Vanessa and her team will start next week with the rehearsals for "Ostwind 4" in Immenhausen/ Hessen. There will be a new character alongside Mika and Ostwind introduced. The young and fierce Ari…Ari, like Mika, is a mythical creature with a special bonding to horses. Mika and Ari are like Ying and Yang…both need each other and together they are able to reach their full power. There will be lots of action and wonderful characters like Mika, Ari, Kaan, Fanny, Sam, Tinka and of course the star of the show…Ostwind!
Horses staring in this movie: James, Bobby, Danny, Iceman, Atila, Merci, Kamikaze, Andorocheri, Brego, Acor and more…
Team: Vanessa Wieduwilt, Jana Jelenová, Kenzie Dysli, Kaja Wild, Barbara Rönneburg, Suzi & Jolly Séra, Pavel Veselý, Thomas Günther, Anja Mertens, Ina Krüger-Oesert, Sylvia Delorge, Karolina Měkotová and more…
There are still some other small projects like "Sweet Hearts" and  "Unter Leuten" with Alexandra Krüger and her wonderful mare Tate…and more to come later this summer.
We are also very sad to announce our final season on the show "MPS- Mittelalter Spectaculum". We had lots of fun on the medieval show, but we just cannot afford it anymore. Our movies are keeping us so busy during the season, that we had to say farewell to a wonderful show. Special thanks to Jana Jelenová,  Zuzana Šoborová and their wonderful team for always supporting us so strongly. Whoever will replace us…we wish the new team lots of fun and a successful new season in 2019!