The new tv- series "Trakehnerblut" from Servus TV about the Austrian stud "Hochstetten".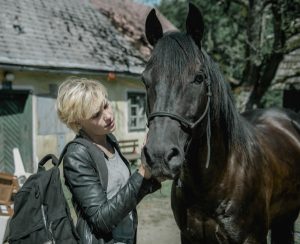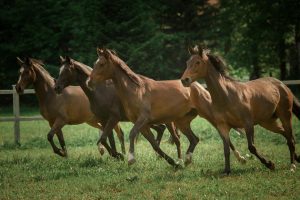 Alex inherits unexpectedly the stud Hochstetten from her father, she has never met. While facing her "new" siblings, she discovers her passion for the mysterious horse "December".
For this series we worked all summer close to Vienna. The main character December is played by our extraordinary stunt horse Bobby. Bobby has also been the stunt double for the main character horse in "Ostwind" and "Rock My Heart". Although not being very tall (1,50m), he has lots of stunt abilities and is one of our stars.
The other horses on this tv- series are Danny, Indigo, Karamba, Kamikaze, Sancos, Djafahr, Sparrow, Mucki, Top, Samba and Trakehner from the breeding farm in Austria. You'll find most of them in the section "network > horses".
Team on set: Gerd Grzesczak, Vanessa Wieduwilt, Jana Jelenová, Dennis Grzesczak, Janina Labutova, Emil Siska, Pavel Vesely, Katja Svihovska, Mayura Wolla, Kaja Wild, Jenda Kops, Martin Knauer, Sylvia Delorge, Bernhard Klinglmayr and more…