Mika and Ostwind travel to Ora (Spain) to find Ostwind's family. When they finally find their destination, the dramatic adventure about the horses of Ora is already about to start…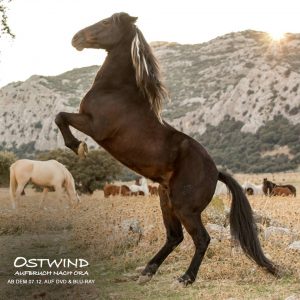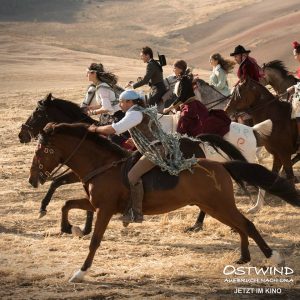 The third part of the movie was really exciting, because the whole team went to Spain (Andalusia) this autumn and we met a whole new bunch of very nice people.
Of course James was again playing the main character of Ostwind…the grandpa didn't disappoint and rocked it again.
Shooting in his homeland he also didn't have to travel that far. The stallion Atila played the wild Ostwind again.
Alongside the wonderful horses from Kenzie we also had horses from Miron and our horses Francoise and Djafahr in Spain.
Team on set: Gerd Grzesczak, Simon Grzesczak, Kenzie Dysli, Miron Bococci, Barbara Rönneburg, Dennis Grzesczak, Jimmy Kitson, Sascha Grzesczak, Woitek Prygiel, Fran Gonzales Ponce, Raphael Dysli, Nikola Mailin, Mabel Ramirez Fernandez and back in Germany also Svea Wrangelheim and Miriam Rudolph with their horses Larimar and Africano and of course Jule Sommer from Gut Waitzrodt